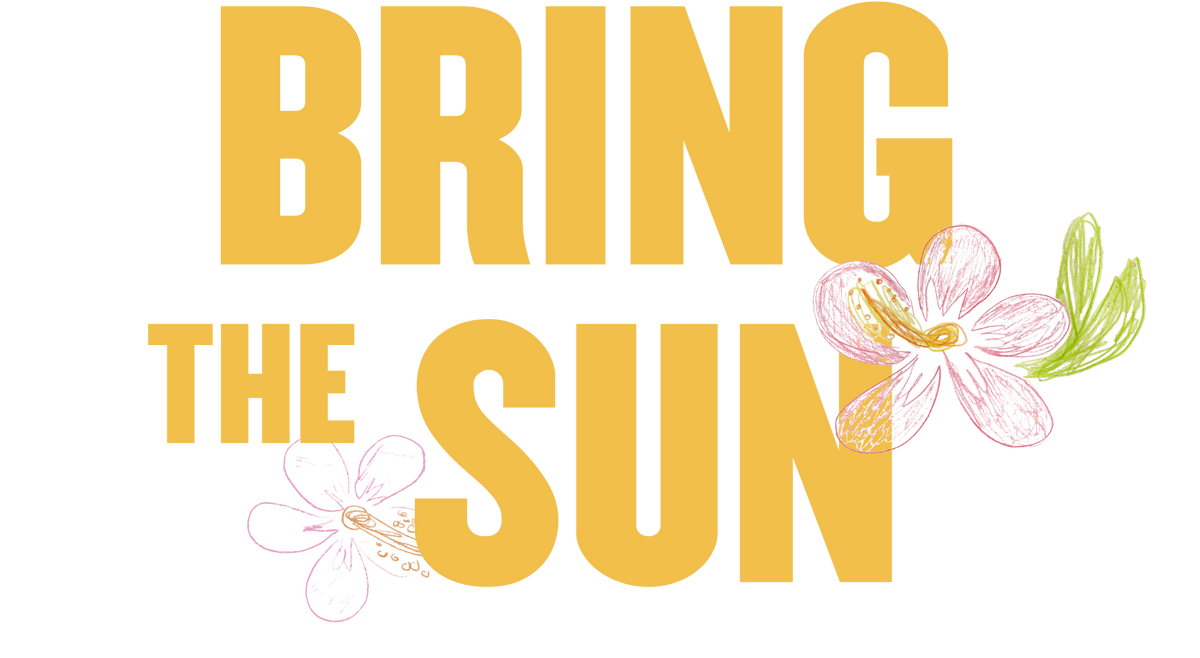 It's rare to find someone who makes us say, "We'll wear what she's wearing. We'll do what she's doing." Kiko Mizuhara, however, makes it make sense.
As one of the internet's favorite girl crushes and fashion icons, nothing stops her from spreading good vibes. With her bold style and sunny personality, she's always out there to brighten the mood no matter the weather.
Words Tin Dabbay
Watch the interview
Sweeping views of sky and sea greet the Sunnies Studios team upon landing on Miyako, a small archipelago located below Okinawa—Japan's southernmost region. It lies almost equidistant between Tokyo and Manila. Turquoise water borders its chain of islets that was previously occupied by the U.S. military. With tropical kitsch swarming its surroundings by way of floral prints and pineapple plushes, it doesn't take long before we notice its cultural resemblance to the Philippines and Hawaii.
While the sea breeze cools our skin, the residue of the city evaporates. We realize we're in the middle of nowhere but in the best way possible. As the shoot day nears, gray clouds loom, and we watch the sky with worry. But our campaign photographer, Monika Mogi—who's one of Kiko's closest friends and collaborators—reassures us everything will be fine, "She brings the sun."
Deep Dives and Long Drives
As soon as she arrives at the hotel with her team, Kiko gives a lowdown on her recent travels including going to the Grammys. "It's like a zoo," she laughs. Her soft brown eyes and gentle smile radiate the kind of charisma that makes you think time doesn't have a hold on her.
Born Audrie Kiko Daniel, in Dallas, Texas, in 1990, with a Zainichi-Korean mother and American father, Kiko got her first break in fashion early. "I started modeling when I was 12 or 11," she shares. "There's a magazine called Seventeen. It's for teenagers. I used to buy it when I was a kid. My mom thought I'll be good at it, so she sent my info. I'm from Kobe, but every weekend, I'd go to Tokyo by myself. I was too young, too baby, and I really didn't know what I was doing. My parents also divorced, so I needed to make money for my family. I did that for a couple of years…By 16, I moved to Tokyo and started doing other stuff."
In between commentaries, one can't help but be drawn to her schoolgirl cuteness reminiscent of her bob cut days—a look that her generation would easily file under the folder: forever inspo. But Kiko exceeds the typical kawaii trope. Now sporting the TikTok-famous hime hairstyle, Kiko boasts a bevy of career-defining transformations.
She's the stargirl in The Weeknd's music video of "I Feel It Coming," the robed woman in Chanel's Little Black Jacket exhibition shot by Karl Lagerfeld, the model in kinbaku rope bondage for Nobuyoshi Araki's Supreme Fall/Winter 2016 campaign, the transhumanist muse encased in a robotic exoskeleton for 032c's Issue #35, the lovestruck lesbian with a killer instinct in Ride or Die, and the lady in neon for Kiko Kostadinov and Hysteric Glamour's 2022 capsule collection. Among other notable projects, she also runs her fashion brand, Office Kiko, where she indulges her own interests.
Diving reinforced this belief. Licensed to dive up to 30 meters deep, going underwater has been her recent obsession. "I believe in nature. My god is the ocean, nature, whales, and all living things," Kiko says.
It's no surprise she frequently visits the Okinawa Prefecture known for its diverse coral reefs. Among its islands is our chosen location. Although going to Miyako is considered work, our campaign takes after Kiko's idea of a vacation. In mere days, she introduces us to the local cuisine, whisks us to a catamaran ride overlooking the panoramic Irabu Bridge, and takes us to hidden beaches all while driving a blue convertible Volkswagen Beetle Cabriolet.
Light and Shadow
Many people discovered Kiko from her acting debut in Tran Anh Hung's film adaptation of Haruki Murakami's novel, Norwegian Wood. She played Watanabe's secondary love interest, Midori. Her participation was brief, but it ignited a desire that would snowball into a longstanding relationship with the entertainment industry.
"Norwegian Wood was a good experience. The set was so beautiful," she says. "The director was very specific. You'll never feel like you did good. It's a bit depressing, but when you see the movie, you'll understand. He really cares about how everything looks. He tells me things like, 'you should look at this angle,' or 'you should put your eye in this position.' I learned that acting is not easy. For every scene, I needed to do around 50 takes. In the end, he used my first five shots. I think he just wanted me to learn. When you do 20 takes, you start to fall apart and forget your lines because you're panicking. I needed to pull myself together and just do it."
Underneath the characters' curt smiles was a well of emptiness springing from unrequited love, and Kiko—then a rookie—had to flesh out the script's complexity. She recalls, "Midori was a confusing character. I didn't fully understand at that time, but she went through a lot and tries to be the light. That was hard. I always needed to be kind of dark, but I also can't be too dark. I had to have light."
"So, how does it end?" Monika asks.
"They're not together anymore, but she calls Watanabe. It's very poetic. There's no answer. Nobody's happy."
"It's very Mishima, very Japanese."
"What about you, Kiko?" I interrupt. "You, yourself, tend to swing between two extremes on camera. Is one side more dominant?"
Kiko answers, "You know Nausicaä of the Valley of the Wind by Studio Ghibli? There's this scene that's not in the movie but appears in the manga where she enters this dark forest with her crew, but this shadowy monster falls. They tell Nausicaä, 'Maybe we should kill him because he's following us. Let's do it so we don't have to worry anymore.' She's like, 'No, let him follow us because we shouldn't cut the dark. We shouldn't just cut off the negative spirit because that's also inside of me. I have a shadow and light. That makes me.' And I was like, true that!"
In a nutshell, Kiko emphasizes how her identity is tied to balancing her dualities. It manifests through her on-screen and off-screen persona. Whether she's acting or modeling, she possesses a mix of innocence and edge, and one can't exist without the other.
Rain or Shine
Kiko has her Sun in Libra and Moon in Virgo, but she doesn't let the shaky semantics of astrology and new age-isms steal the beauty of the moment. Earth is where it's at. She says, "I trust my intuition, but I don't believe in hippie stuff because [hippies] are also just listening to their intuition…I used to trust those when I was younger. It drove me crazy and made me overthink. I decided to stay in reality."
Indeed rooted in the present, she would pause whatever she's doing to pick a flower or hunch over dense thickets to examine the pattern of a leaf or a butterfly. Without being figurative, she smells the roses. The world, in her eyes, is a nurturing place.
This worldview trickles into professional matters. Like nature, work is an ecosystem of values. Everybody should be respected or else the environment suffers. Unfortunately, she's had more than her fair share of abusive encounters on set, and she confessed these in an emotionally-charged live video last year.
In that regard, women are often cast as sexual objects whose merit is partly measured by how they can tolerate toxic behavior. Thus, she keeps this power dynamic in check. "What's professional?" she reflects. "I thought being professional was doing whatever was in front of you even if you're in an awkward situation, but I think that's a misunderstanding. Being professional is also being comfortable in the set…and being able to connect with the team and build their trust."
True to her words, Kiko is a joy to shoot. It's like hanging out with a friend; she makes you forget she has over seven million followers on Instagram. She opens up as much as she probes, "Where do people hang out in Manila? What are Filipino men like?"
When it's my turn, I ask, "What's your favorite movie?"
Her response gives us an idea on how she seizes the day.
"I like My Uncle. It's about this town. Nothing really happens. There's this guy. He's kind of like a mess but just winning in life. He doesn't really have money or a job but he believes in himself. The set is so good. I also like Life Is Beautiful. It's an Italian film about the war. It's really serious. The situation gets worse and worse and worse, but the main character…he's always positive. He always tries to find a way to enjoy. He has humor even when he's nearly dying."
For the last leg of the shoot, we visit a secluded, white sand beach. It's 5:50 PM, and the view is spectacular. The coastline extends as far as the eye can see. But to reach the shore, we have to descend on a sloping path. We go anyway.
In a matter of minutes, the sky forms a massive halo of gray clouds. In a matter of seconds, it turns into rain. In between clicks and flashes—the team dashes uphill in a panting frenzy. What a perfect way to cap off the day.
It seems unreal when Kiko's friends say that she brings the sun, but even her manager, Mimi, confirms the lore, and literally too, "In one of our diving trips, it was rainy when we arrived at the hotel. For the two days that Kiko dove with us, the weather was good. After she left, it rained."
That's also how the shoot unfolds. As if her innate sunniness isn't enough—as it turns out, even the weather is on her side.
"'We shouldn't just cut off the negative spirit because that's also inside of me. I have a shadow and light. That makes me.' And I was like, true that!"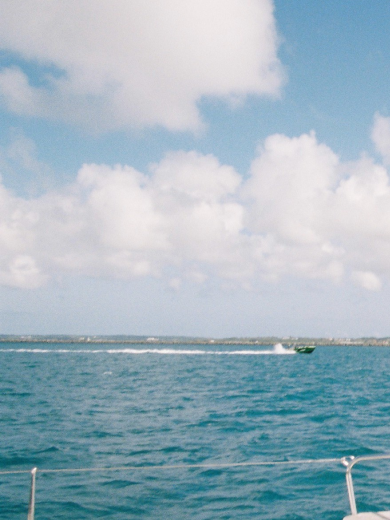 Creative Direction

Tin Dabbay

Video

MV Isip

Shoot Production

Wanda Chen

Art Direction

Ariel Chan

Image Retouching

Karlo Cadang

Animation

Drae Latorre

Illustration

Karla Espiritu

Styling

Masako Ogura

Hair and Makeup

Sakie Miura

Special thanks to

Mimi Ye
Join the waitlist
Enter your email so we can let you know when the item becomes available
Subscribe to our newsletter
Sign up to get first dibs — up to 50% off Optical, Anti-rad and Sun frames
By submitting your email, you will be signed up to receive emails about launches, promos, and more. Unsubscribe anytime.
Size Guide
S
M
L
Chest
21"
22"
23"
Length
26.5"
27"
28"
Sleeve
20.2"
21"
22"